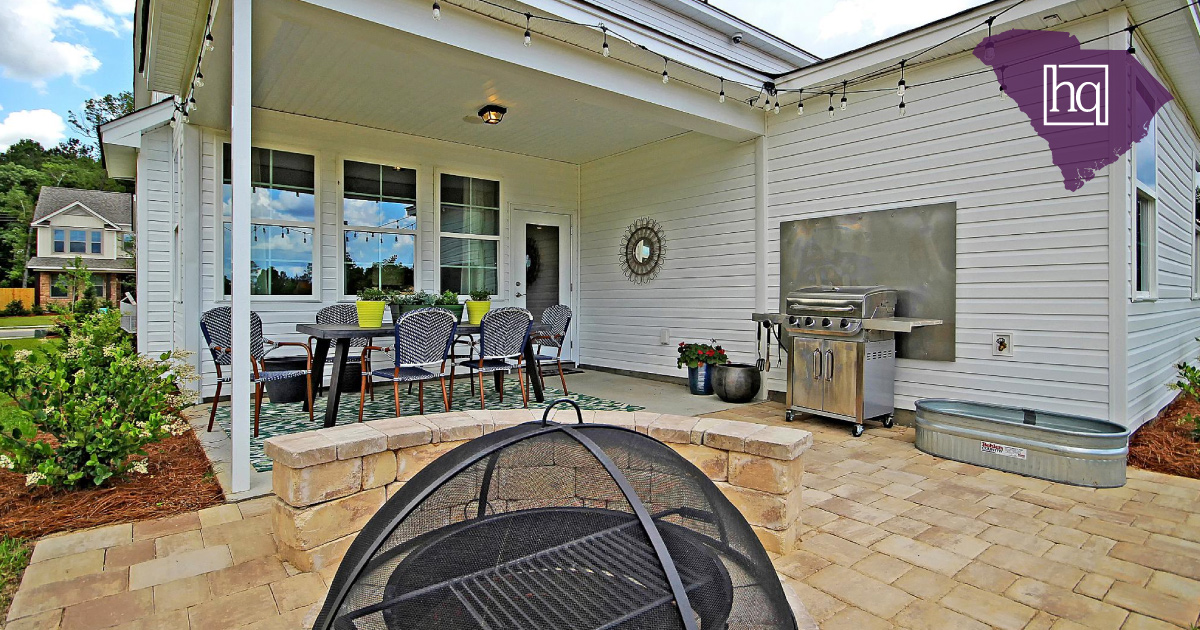 July 15, 2020
Making a versatile outdoor living space
Between the extended break from school, the limitations on local restaurants and the rise in remote work, homes have had to adjust and offer more this year. One of the areas picking up most of the slack is the backyard. 
The Hunter Quinn Homes team has compiled a few of our favorite tips for making a versatile outdoor living space that can feed, exercise and entertain the whole family this Summer. 
Outdoor Kitchens
Nothing signals Summer like the smell of smoke from a grill. Whether you are a charcoal or propane kind of family, a proper setup will keep everyone entertained, happy and full. 
While outdoor kitchens are a great way to get everyone together, it is important to ensure that the space is set up with safety in mind. With more people gathering there is an increased chance of accidents happening. Prepare your space by first making sure your grill is sitting in a stable location, away from your home, with clearance all around it. This will keep the fire contained. Once safely secured, use the location of your grill as an anchor for the rest of your outdoor kitchen design. Plan for the rest of your kitchen appliances and seating arrangements with ease. 
Since most patios in Hunter Quinn Homes floor plans are accessible through the main living and kitchen areas, not much food-prep or storage space is needed outside. A drink cooler and a few friends goes a long way on a Hunter Quinn patio in the Summer. 
Backyard Playsets
The kids are probably feeling cooped up without their normal playdates and park time. The best way to ensure their safety is to keep them in your own backyard. Start with popular features like swings and a slide. A sandbox is an easy addition under a backyard playset too. 
Keep toys and games easy to find and out of the way with storage closer to the house. This will make it easy to switch activities throughout the afternoon and keep them out of the way when you go out to mow. 
Outdoor Living
Finally, give yourself a place to relax with a cold beverage and a few close friends or family members. Consider some of the trendy solar light stakes for inexpensive ambiance and comfy outdoor lounge sets for lingering summertime conversations. A few side tables make a protected place to set your drink or food out of the way of running kids or furry friends. 
A firepit is a fun and convenient centerpiece offering light, heat and a draw for the crowd. It can even help with the after-dinner smores snack.
Hunter Quinn Homes has 68 quick move-in homes available now in communities scattered across the area from Moncks Corner to North Charleston and Summerville. Find a community that fits your needs or call to start building on your own lot.