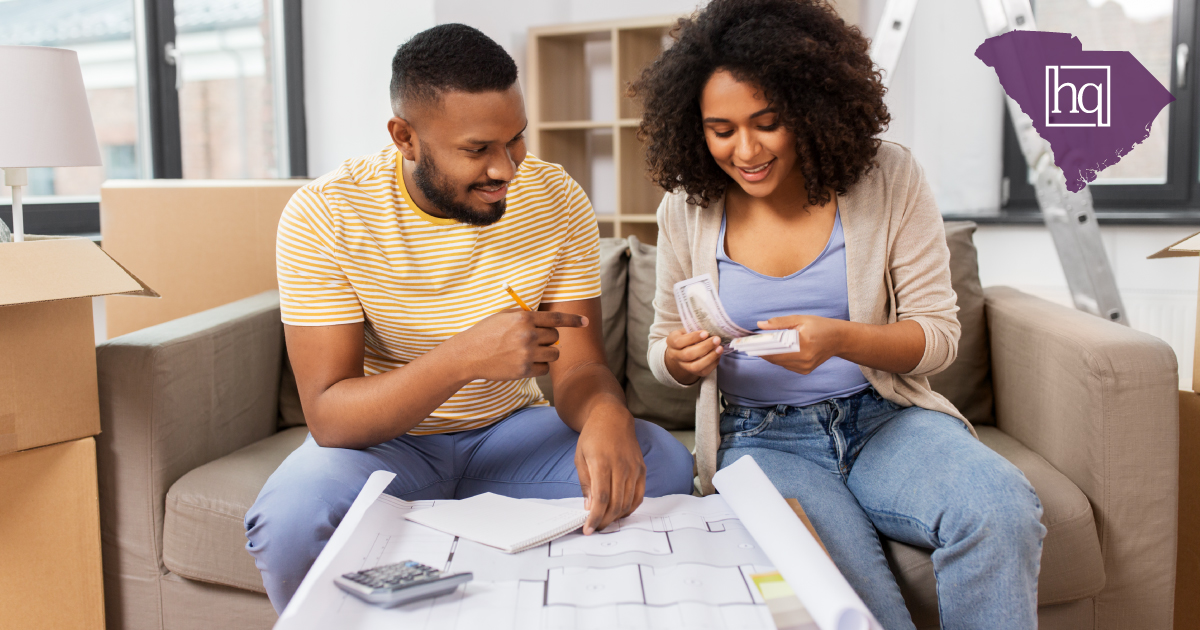 June 23, 2021
4 Reasons It's A Great Time to Buy
Maybe you've seen the headlines on the news or social media that buyers are struggling to buy homes all across the country. Buyers coming in and offering sometimes tens of thousands over asking price, opting out of inspections and putting offers in, sight unseen, on multiple properties in hopes of getting their new home at a price they can afford.
Going through this kind of trouble to get into a new home should not be the case. And luckily Hunter Quinn Homes has out in place a few solutions to avoid these practices all together for our new home shoppers. Our new home experience is tailored to provide a seamless journey so that you can spend more time focusing on the fun things, furnishing your new place, and meeting your new neighbors. Now is still a great time to purchase with Hunter Quinn Homes and here's why:
We Have Homes Under Construction!
Not only has the demand for new homes risen, but so have the cost of materials to build new homes. Our purchasing department has been hard at work over the past few months in securing building materials to we can move ahead with our upcoming communities. Whether you're looking to move up into a new home with more space, you're looking for you first home, or you're looking to call Charleston or Greenville home for the first time, we have homes under construction and releasing for sale soon!
Several new homes are under construction in some of the most desirable parts of the area including Manning, North Charleston, Summerville and Piedmont South Carolina. New homes have just been released for sale in our two North Charleston townhome communities Tributary at the Park at Rivers Edge and Noisette Towns. With dozens of new homes beginning construction, your new home is coming sooner than you think!
Interest Rates are Still Good
If you're buying a new home, odds are you'll need to borrow some money. With low interest rates borrowing money is cheaper for you over the long haul. As of June 14, NerdWallet has the average interest rate for a 30-year mortgage sitting around 2.8%. It's always better to borrow when rates are low. We have some great lenders in the Charleston area that can guide you through the process.
Warranties Help You Feel Secure in Your Purchase
It's not uncommon for used homes to sell without an inspection, leaving the buyers with the brunt of home repairs. That may be okay for a competent DIYer but used homeowners are looking at thousands in repairs, especially with elevated material prices. With the Hunter Quinn 2-10 Home Warranty, your new home purchase is practically worry-free
Get What You Want
Not only is now a great time to buy, but it is also a perfect time to build on your lot. HQ HomeSights delivers a Hunter Quinn home with your personalized style of finishes in a floor plan that fits your lifestyle - not the other way around. HomeSights is a build-on-your-lot program that brings our most popular Coastal Farmhouse series, Charles Towne Series, Lowcountry Series, and our Lincolnville Series to your own corner of the Charleston area. But we go beyond just building your home, we provide the guidance through our regular communication and updates from your HQ Journey companion, you always know the progress of your new home. Enjoy the journey and we'll expertly handle the details.
Don't get discouraged by the low inventory, whether you're looking to buy in Greenville or Charleston, Hunter Quinn Homes has worked hard this year to bring new homes to happy new homeowners. Contact Madison for a list of our available and coming soon homes or to start on your HQ HomeSights journey.